Styling Librarian #IMWAYR It's Monday What Are You Reading?
Thanks to: TeachMentorTexts  and Unleashing Readers for the inspiration! Thanks to Jen and Kellee for the meme! Enjoying books week by week… I decided to spread out what I'm reading recently over a few weeks… so this isn't everything but I've enjoyed them all!
Counting Crows by Kathi Appelt, illustrated by Rob Dunlavey – Fun counting, actions, and humor mixed with crows avoiding being eaten by a cat. Goodreads Summary: "Help hungry crows avoid a feline foe in this clever concept book from the author of The True Blue Scouts of Sugar Man Swamp and The Underneath.
One, two, three, crows in a tree, bedecked in red scarves and hungry as can be. So they fly out of their nest with snacking in mind, and snack they do. Snack one, snack two, snack three—all the way to a dozen! But before they have time to complain about bellyaches, they have a bigger problem: a cat has been eyeing them…as potential snacks! Can these well-fed crows become well-FLED crows?"
Max's Math by Kate Banks, pictures by Boris Kulikov – Amused by a story where a boy finds one math challenge after another. Goodreads Summary: "Max and his two brothers hop into a car and go looking for problems they can solve. They cruise down highway number 4 on their way to Shapeville, but they see an abandoned number along the way. Is it a 6? Is it a 9? And what's it doing on the side of the road? Once the trio reach Shapeville, there's another problem: a flood washed away all of the squares. Max and his brothers show the town that putting together two triangles will bring their shapes back together, and then they follow the residents on a trip to Count Town, where they put the missing number back in its place in the countdown to a rocket's blastoff."
My Three Best Friends and Me, Zulay by Cari Best, pictures by Vanessa Brantley-Newton – Loved this book that focuses on classrooms, routines, and friendship. Love that the main character Zulay is dealing with challenges she encounters as she is blind and wishes to gain independence- like being able to run on a track. Goodreads Summary: "Zulay and her three best friends are all in the same first grade class and study the same things, even though Zulay is blind. When their teacher asks her students what activity they want to do on Field Day, Zulay surprises everyone when she says she wants to run a race. With the help of a special aide and the support of her friends, Zulay does just that."
Out of the Blue by Alison Jay – Another wordless picture book – enjoyed how the story developed and imagination and environmental issues integrated. Goodreads Summary: "An evocative wordless book about the mysteries of the sea from acclaimed illustrator Alison Jay."
The Blue Whale by Jenni Desmond – Beautiful story packed with fascinating facts about blue whales. Love that it begins and ends with a little boy who opened a book about blue whales. Goodreads Summary: "A nonfiction picture book, The Blue Whale draws children into the life and world of this enormous whale by situating facts within a familiar context that is fun and engaging. Here, readers are given the actual size of an eye right on the page, and we are informed how understand this whale's body size in relation to trucks, cars, milk bottles, and hippos! With an accurate and engaging text, fully vetted by a blue whale expert, and lyrically lovely illustrations, The Blue Whale is a book that invites children in and holds their attention. Its tempo is like a pleasing melody, which means that the information never becomes too weighty or exhausting—a key thing when it comes to young readers and their enjoyment of a book!"
Float by Daniel Miyares – Wordless Picture Book – Origami time! Hooray for a story with imagination from creating a paper boat and playing out in the rain with it to creating a paper airplane to play with next… wonderful book! Goodreads Summary: "A boy's small paper boat and his large imagination fill the pages of this wordless picture book, a modern-day classic from the creator of Pardon Me! that includes endpaper instructions for building a boat of your own.
A little boy takes a boat made of newspaper out for a rainy-day adventure. The boy and his boat dance in the downpour and play in the puddles, but when the boy sends his boat floating down a gutter stream, it quickly gets away from him.
So of course the little boy goes on the hunt for his beloved boat, and when the rain lets up, he finds himself on a new adventure altogether."
Raindrops Roll by April Pulley Sayre – Beautiful, enchanting, powerful book packed with facts and explorations about raindrops. Fantastic information about water, rain and more at the end of the book. Goodreads Summary: "Discover the wonder of water in this refreshingly fun and fascinating exploration of rain, raindrops, and the water cycle from the creator of Rah, Rah, Radishes! and Go, Go Grapes!
Raindrops drop. They plop. They patter. They spatter. And in the process, they make the whole world feel fresh and new and clean."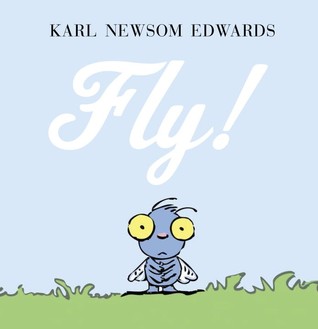 Fly! by Karl Newsom Edwards – Insects. Cute little fly. Fly working hard to understand what he's able to do in comparison to other insects. Good facts about insects at the back of the book. This book would be so fun for a read aloud and interactive movement share. Goodreads Summary: "A charming read-aloud picture book about learning to be yourself, filled with movement and including a page with fun facts about bugs!
Fly can't wiggle like a worm. He can't jump like a grasshopper. And he can't swing like a spider.
Don't give up, Fly! Keep trying, and with a little help from your garden friends, you'll find your own special talent."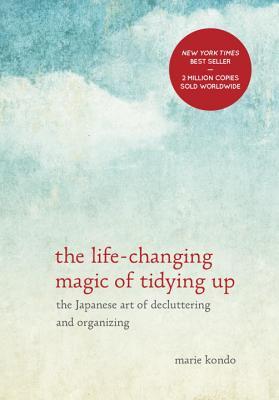 The Life-Changing Magic of Tidying Up – The Japanese art of decluttering and organizing by Marie Kondo – Adult book – I simply loved this book. I'm so inspired. Appreciated the bold sentences emphasizing key points throughout the book. Fantastic. I will be trying out KonMari method with my clothing soon. Shall see how successful I can be. I probably will blog about the process. Goodreads Summary: "This guide to decluttering your home from Japanese cleaning consultant Marie Kondo takes readers step-by-step through her revolutionary KonMari Method for simplifying, organizing, and storing.
Despite constant efforts to declutter your home, do papers still accumulate like snowdrifts and clothes pile up like a tangled mess of noodles?
Japanese cleaning consultant Marie Kondo takes tidying to a whole new level, promising that if you properly simplify and organize your home once, you'll never have to do it again. Most methods advocate a room-by-room or little-by-little approach, which doom you to pick away at your piles of stuff forever. The KonMari Method, with its revolutionary category-by-category system, leads to lasting results. In fact, none of Kondo's clients have lapsed (and she still has a three-month waiting list).
With detailed guidance for determining which items in your house "spark joy" (and which don't), this book featuring Tokyo's newest lifestyle phenomenon will help you clear your clutter and enjoy the unique magic of a tidy home—and the calm, motivated mindset it can inspire."
Want more book ideas and reviews? – Yes, I'm quite brief, but a prolific reader!  Please visit me at Goodreads: http://www.goodreads.com/user/show/1941055-the-styling-librarian Also, please follow this blog through email updates – (do so to the right of this blog post), my Facebook page, comment, or meet up with me on Twitter. I appreciate all of the support, makes my day! Honored by all the wonderful followers.
FTC Required Disclosure: This site is an Amazon affiliate, and purchases made through Amazon links (including linked book covers) may result in my receiving a small commission (at no additional cost to you). Additionally this site is a Powells Books affiliate, and purchases made through the linked book covers may result in my receiving a small commission (at no additional cost to you).
© 2013 by Debbie Alvarez of The Styling Librarian. All rights reserved. You can also follow me @stylinlibrarian or at my Styling Librarian Page on Facebook.