Styling Librarian #IMWAYR It's Monday What Are You Reading?
Thanks to: TeachMentorTexts  and Unleashing Readers for the inspiration! Thanks to Jen and Kellee for the meme! Enjoying books week by week… I decided to spread out what I'm reading recently over a few weeks… so this isn't everything but I've enjoyed them all!
Special Saturday Book Share:
Chasing Secrets by Gennifer Choldenko
Other special books read:
Not a Stick by Antoinette Portis – Love this imaginative book. My teachers and I love sharing Not a Box with students, knew I wanted to add this book to the collection. Wonderful way to share creativity and extend ideas… one extension of this could be a class book choosing another object that could be imagined in different ways… what fun. Goodreads Summary: "Antoinette Portis again captures the thrill of when pretend feels so real that it becomes real. With a stick in hand, the options are endless—whether it's conducting an orchestra, painting a masterpiece, or slaying a dragon—give a child a stick and let imagination take over and the magic begin."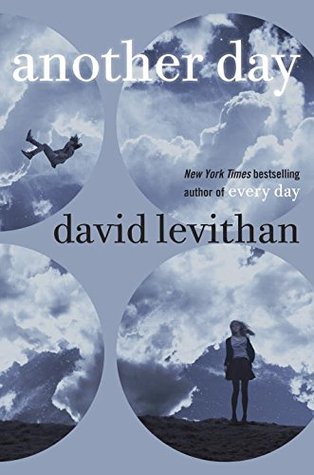 Another Day by David Levithan – Fantasy – YA – Release date – August 25, 2015 – Loved how this book went through the perspective of another person but simultaneously followed the same story line as One Day. I know this will be a favorite, coveted book. Made me laugh, cry… touching. Goodreads Summary: "In this enthralling companion to his New York Times bestseller Every Day, David Levithan (co-author of Will Grayson, Will Grayson with John Green) tells Rhiannon's side of the story as she seeks to discover the truth about love and how it can change you. Every day is the same for Rhiannon. She has accepted her life, convinced herself that she deserves her distant, temperamental boyfriend, Justin, even established guidelines by which to live: Don't be too needy. Avoid upsetting him. Never get your hopes up. Until the morning everything changes. Justin seems to see her, to want to be with her for the first time, and they share a perfect day—a perfect day Justin doesn't remember the next morning. Confused, depressed, and desperate for another day as great as that one, Rhiannon starts questioning everything. Then, one day, a stranger tells her that the Justin she spent that day with, the one who made her feel like a real person . . . wasn't Justin at all."
The Boston Girl by Anita Diamant – Adult – audiobook – I just love Anita Diamant's writing style. The narrator was brilliant as well. This is a beautiful recount of life in the 1900's told from the point of view of a grandmother answering her granddaughter's question, "How did you get to be the woman you are today?" I loved the chapter headings, they guided the stories and made me anticipate more and more of the stories. The story of an immigrant family learning about life in America and how Addie, the main character, has such an intelligence and inquisitive, creative nature that leads her to experience life beyond what her parents experienced. Beautiful story. Goodreads Summary: "Addie Baum is The Boston Girl, born in 1900 to immigrant parents who were unprepared for and suspicious of America and its effect on their three daughters. Growing up in the North End, then a teeming multicultural neighborhood, Addie's intelligence and curiosity take her to a world her parents can't imagine – a world of short skirts, movies, celebrity culture and new opportunities for women. Addie wants to finish high school and dreams of going to college. She wants a career and to find true love.
Eighty-five-year-old Addie tells the story of her life to her twenty-two-year-old granddaughter, who has asked her "How did you get to be the woman you are today." She begins in 1915, the year she found her voice and made friends who would help shape the course of her life. From the one-room tenement apartment she shared with her parents and two sisters, to the library group for girls she joins at a neighborhood settlement house, to her first, disastrous love affair, Addie recalls her adventures with compassion for the naïve girl she was and a wicked sense of humor."
The Underground Abductor – Nathan Hale's Hazardous Tales created by Nathan Hale – Graphic Novel – What an amazing, well-researched graphic novel about Harriet Tubman. Enjoyed every minute of this read. Found that I learned more about her than I had even with all the picture books and biographies I'd read in the past. My son enjoyed all the humor mixed in and we talked about how history has so many terrible moments and choices people have made but how there was hope mixed throughout the book. It was a frustrating moment every time we had to put the book down for the night… Goodreads Summary: "Araminta Ross was born a slave in Delaware in the early 19th century. Slavery meant that her family could be ripped apart at any time, and that she could be put to work in dangerous places and for abusive people. But north of the Mason-Dixon line, slavery was illegal. If she could run away and make it north without being caught or killed, she'd be free. Facing enormous danger, Araminta made it, and once free, she changed her name to Harriet Tubman. Tubman spent the rest of her life helping slaves run away like she did, every time taking her life in her hands. Nathan Hale tells her incredible true-life story with the humor and sensitivity he's shown in every one of the Hazardous Tales—perfect for reluctant readers and classroom discussions."
Want more book ideas and reviews? – Yes, I'm quite brief, but a prolific reader!  Please visit me at Goodreads: http://www.goodreads.com/user/show/1941055-the-styling-librarian Also, please follow this blog through email updates – (do so to the right of this blog post), my Facebook page, comment, or meet up with me on Twitter. I appreciate all of the support, makes my day! Honored by all the wonderful followers.
FTC Required Disclosure: This site is an Amazon affiliate, and purchases made through Amazon links (including linked book covers) may result in my receiving a small commission (at no additional cost to you). Additionally this site is a Powells Books affiliate, and purchases made through the linked book covers may result in my receiving a small commission (at no additional cost to you).
© 2013 by Debbie Alvarez of The Styling Librarian. All rights reserved. You can also follow me @stylinlibrarian or at my Styling Librarian Page on Facebook.