Styling Librarian #IMWAYR It's Monday What Are You Reading?
Thanks to: TeachMentorTexts  and Unleashing Readers for the inspiration! Thanks to Jen and Kellee for the meme! Enjoying books week by week… I decided to spread out what I'm reading recently over a few weeks… so this isn't everything but I've enjoyed them all!
Special Saturday Book Share:
The Imaginary by A.F. Harrold,
illustrated by Emily Gravett
Other wonderful books enjoyed:
Ava and Taco Cat by Carol Weston – Realistic Fiction – what a wonderful celebration of poetry through this book… and a beautiful story about good intentions and tough decisions. I appreciated the storyline about how a friend is branching out and making new friends
"If I ever had to be stuck-stranded!-overnight somewhere and I could pick where, I would definitely pick a cozy bookstore." Goodreads Summary: "Ava desperately wants a pet for her eleventh birthday-but gets way more than she bargained for when she adopts T-A-C-O-C-A-T. When Ava Wren hears about an injured yellow tabby with mismatched ears, she becomes obsessed and wants to rescue him. She even picks out a perfect palindromic name: T-A-C-O-C-A-T. But when Taco joins the family, he doesn't snuggle or purr-all he does is hide. Worse, Ava's best friend starts hanging out with Zara, a new girl in fifth grade. Ava feels alone and writes an acclaimed story, "The Cat Who Wouldn't Purr." What begins as exciting news turns into a disaster. How can Ava make things right? And what about sweet, scared little Taco?"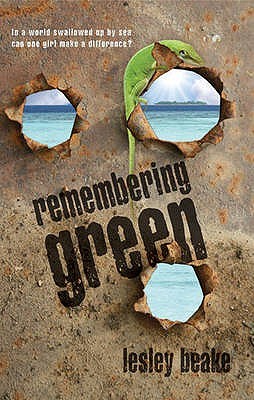 Remembering Green by Lesley Beake – 2009 – Science Fiction – 4h grade and up – Why would someone kidnap a girl and lion from her tribe? Why would a community build a home on top of a mountain without finding a way to have prolonged fresh water? Enjoy the book set in 2200 which has a glimpse of a twisted community of haves and have nots not exactly living in harmony. Will a girl provide hope for the future? Will she be able to save her beloved lion? This book will stick with you for a long while. Goodreads Summary: "It is the year 2200. Global warming has covered most of the Earth in sea. The Tekkies survive on dwindling resources, but they need rain. A sacrifice is needed, something wild. But one African girl with her lion cub, Saa, still carries the old knowledge and is determined to thwart the Tekkies."
The Secret Hen House Theatre by Helen Peters – Realistic Fiction – This book is an absolute treasure. When you notice that Michael Morpurgo recommended it and stated he didn't want it to end, must read… I found the characters endearing, the story to be timeless- although there were elements of technology involved at times. Reminded me of the fantastic Penderwicks series with a few snipier negative characters thrown in. I felt like I was drawn into the story immediately, concerned for the family, hopeful for the main character, torn by the dramatic portions, and vindicated when that time came… brilliant story.
I love that there's a character that is so determined to put on a production of her play that she sneakily builds a theater in a hen house without her dad noticing. It was lovely how there was a loss of a mother in this book but it didn't dominate the story, she was certainly missed and mentioned in throughout but the family was learning to move on. Landlords raising rent… well living here in Hong Kong, that's ever so apparent and I've seen so many wonderful restaurants and businesses close due to some wild rent raises here… Such a touching book that so many readers will connect with and love. UK published- hope it is availabe in the US, well worth the read. Connection to PYP: integrity, caring, courageous, and so many more… a perfect, perfect read aloud. Most excellent for class discussions. I just loved this book. Goodreads Summary: "The Secret Hen House Theatre Since her mother's death, Hannah's family life has been chaotic. Her father works all day on their farm, and the four children are left to themselves. One day Hannah finds an old hen house and decides to turn it into a secret theatre. But when the farm is threatened Hannah hatches a bold plan to save it. But what will happen when her dad finds out?"
Violet Mackerel's Possible Friend by Anna Branford, illustrated by Sarah Davis – Realistic Fiction, 3rd grade and up – Took a risk with this book. Trying to expand my son's horizons a little bit and read with him some books that fit more into the "girl" books category. Lovely story about a girl moving to a new place and learning how to make a new friend, learning to trust herself, and to stop worrying about what others think. This was a perfect joint read for us since we're moving soon and there will be such big transitions. Goodreads Summary: "Violet Mackerel has moved into her new house. There is a girl next door who could be a possible friend. Her name is Rose and she has a pink and white bedroom and a doll's house. Violet hopes that Rose might not be just a possible friend for very long. Instead, she would quite like Rose to be a very good friend."
Sylvia by Christine Sharp – Who knew the love of a slug for vegetables. Really cute story about how friendship develops… Goodreads Summary: "Oh, Simon Green, how I pine for your parsley leaves and fresh young peas. Your spinach and your strawberries are so scrumptious.
Sylvia Snail is in love with Simon Green and his luscious lettuce, choice cucumbers and buttery beans.
But Sylvia is just a small snail in a gigantic garden, so how can she get him to notice her?
A succulent tale about Sylvia Snail and her glittering trail set on the garden path."
Wombat Goes to School by Jackie French & Bruce Whatley – Follows the adorable wombat as he invades the school and is on a mission for carrots and more. I quickly thought about the creatures that enter public areas like a koala walking into a hospital and a wild boar who invaded a children's store… Goodreads Summary: "She sleeps. She eats. She scratches – and finds a hole.
When Mothball discovers a new hole, it unexpectedly leads her to the local school. The children learn that wombats love carrots and grass, while Mothball learns that lunch boxes contain very few carrots, that sports sheds can be a good place to have a nap, and that when you're brown and round, it's not a good idea to get too close to a ball … "
Want more book ideas and reviews? – Yes, I'm quite brief, but a prolific reader!  Please visit me at Goodreads: http://www.goodreads.com/user/show/1941055-the-styling-librarian Also, please follow this blog through email updates – (do so to the right of this blog post), my Facebook page, comment, or meet up with me on Twitter. I appreciate all of the support, makes my day! Honored by all the wonderful followers.
FTC Required Disclosure: This site is an Amazon affiliate, and purchases made through Amazon links (including linked book covers) may result in my receiving a small commission (at no additional cost to you). Additionally this site is a Powells Books affiliate, and purchases made through the linked book covers may result in my receiving a small commission (at no additional cost to you).
© 2013 by Debbie Alvarez of The Styling Librarian. All rights reserved. You can also follow me @stylinlibrarian or at my Styling Librarian Page on Facebook.