Styling Librarian #IMWAYR It's Monday What Are You Reading?
Thanks to: TeachMentorTexts  and Unleashing Readers for the inspiration! Thanks to Jen and Kellee for the meme! Enjoying books week by week… I decided to spread out what I'm reading recently over a few weeks… so this isn't everything but I've enjoyed them all!
Special Saturday Book shares have flown by lately. Here's what I recently celebrated: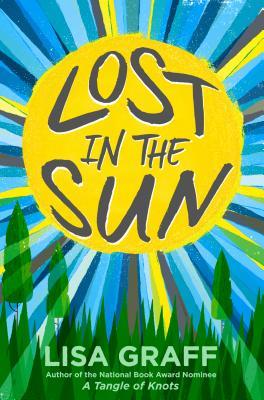 Lost in the Sun by Lisa Graff
A Handful of Stars by Cynthia Lord
How to Speak Dolphin by Ginny Rorby
Here are some other wonderful books I've enjoyed recently: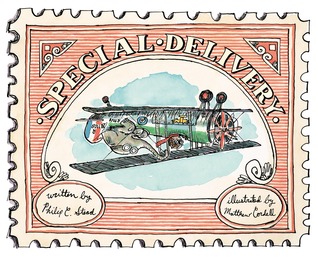 Special Delivery by Philip C. Stead, illustrated by Matthew Cordell – Lovely picture book packed with adventure and good actions. A young girl is determined to deliver an elephant to her grandmother so that she isn't as lonely. Loved the interactions along the way. Quite a fun story. Incredible illustrations that had me reading, rereading, and staring at each page's detail. Goodreads Summary: "Sadie is on her way to deliver an elephant to her Great-Aunt Josephine, who lives completely alone and can really use the company. She tries everything from mailing the elephant to boarding a plane, a train, and an alligator to get to her aunt's home. Along the way she meets an array of interesting characters, including an odd postal worker and a gang of bandit monkeys, who all help her get where she is going."
Firebird- Ballerina Misty Copeland Shows a Young Girl How to Dance Like the Firebird – by Misty Copeland, illustrated by Christopher Myers – Gorgeous illustrations, beautiful word choice. Looking forward to sharing this with students. Excellent role model picture book.  Goodreads Summary: "In her debut picture book, Misty Copeland tells the story of a young girl–an every girl–whose confidence is fragile and who is questioning her own ability to reach the heights that Misty has reached. Misty encourages this young girl's faith in herself and shows her exactly how, through hard work and dedication, she too can become Firebird."
Waiting is not easy! – An Elephant & Piggie Book by Mo Willems – I cannot wait to share this book with my students. But I must. I must wait. But waiting is not easy! But wait I must. Why? Why must I wait?  Goodreads Summary: "Gerald is careful. Piggie is not.
Piggie cannot help smiling. Gerald can.
Gerald worries so that Piggie does not have to.
Gerald and Piggie are best friends.
In Waiting Is Not Easy!, Piggie has a surprise for Gerald, but he is going to have to wait for it. And Wait. And wait some more…"


if… A Mind-Bending New Way of Looking at Big Ideas and Numbers written by David J. Smith, illustrated by Steve Adams – Loved this new mind boggling concept book that asks and answers so many questions but then has so many more questions opened up on every page. Especially appreciated If… all the food produced around the world in one year were represented by a loaf of bread with 25 slices… and if your whole life could be shown as a jumbo pizza divided into 12 slices…  Goodreads Summary: "Some things are so huge or so old that it's hard to wrap your mind around them. But what if we took these big, hard-to-imagine objects and events and compared them to things we can see, feel and touch? Instantly, we'd see our world in a whole new way." So begins this endlessly intriguing guide to better understanding all those really big ideas and numbers children come across on a regular basis. Author David J. Smith has found clever devices to scale down everything from time lines (the history of Earth compressed into one year), to quantities (all the wealth in the world divided into one hundred coins), to size differences (the planets shown as different types of balls). Accompanying each description is a kid-friendly drawing by illustrator Steve Adams that visually reinforces the concept. By simply reducing everything to human scale, Smith has made the incomprehensible easier to grasp, and therefore more meaningful. The children who just love these kinds of fact-filled, knock-your-socks-off books will want to read this one from cover to cover. It will find the most use, however, as an excellent classroom reference that can be reached for again and again when studying scale and measurement in math, and also for any number of applications in social studies, science and language arts."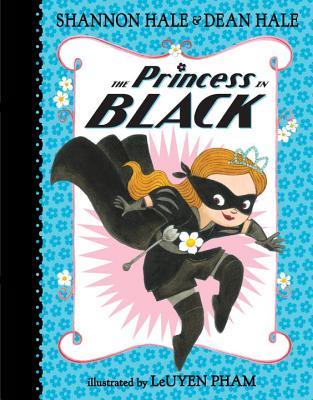 The Princess in Black by Shannon Hale and Dean Hale, illustrated by LeUyen Pham – Early Chapter Book – Loved this book. Hilarious and entertaining, know that many of my students will love the princess in disguise storyline. Appreciate that it has the opportunity to also be a series. It is one beautifully packaged book.  Goodreads Summary: "Who says princesses don't wear black? When trouble raises its blue monster head, Princess Magnolia ditches her flouncy dresses and becomes the Princess in Black!
Princess Magnolia is having hot chocolate and scones with Duchess Wigtower when . . . Brring! Brring! The monster alarm! A big blue monster is threatening the goats! Stopping monsters is no job for dainty Princess Magnolia. But luckily Princess Magnolia has a secret —she's also the Princess in Black, and stopping monsters is the perfect job for her! Can the princess sneak away, transform into her alter ego, and defeat the monster before the nosy duchess discovers her secret? From award-winning writing team of Shannon and Dean Hale and illustrator LeUyen Pham, here is the first in a humorous and action-packed chapter book series for young readers who like their princesses not only prim and perfect, but also dressed in black."

Families, Families, Families! by Suzanne Lang and Max Lang – Beautiful family message that covers many different types of families, touching reflection and very cute illustrations that add in some eye catching bits of collage as well. I'm happy to add this book to the library collection because we do not have enough all inclusive books.  Goodreads Summary: "A host of silly animals in dozens of combinations demonstrate all kinds of nontraditional families! Cleverly depicted as framed portraits, these goofy creatures offer a warm celebration of family love."
Bigger than a Bread Box by Laurel Snyder – Fantasy/Realistic fiction – Reread/read aloud with my son – I loved every minute of this book. I enjoyed the discussions I had with my son about ethics, stealing, friendships, family, communication and so much more. Brilliant novel. Hope my friends have enjoyed this and will revisit it!  Goodreads Summary: "A magical breadbox that delivers whatever you wish for—as long as it fits inside? It's too good to be true! Twelve-year-old Rebecca is struggling with her parents' separation, as well as a sudden move to her Gran's house in another state. For a while, the magic bread box, discovered in the attic, makes life away from home a little easier. Then suddenly it starts to make things much, much more difficult, and Rebecca is forced to decide not just where, but who she really wants to be."

Amma, Tell Me How Hanuman Crossed the Ocean by Bhakti Mathur, illustrated by Maulshree Somani – Another part of the series that exposes culture and religious practice in one book. Wonderful illustrations as always.
Lulu's Mysterious Mission by Judith Viorst, illustrated by Kevin Cornell – Early Chapter Book/Fiction, Humor/Mystery – I just love these Lulu books. They're hilarious, true to character and entertaining. The illustrations are still fantastic even though there is someone new creating these.  Goodreads Summary: "Eeny meeny miney mo,
That babysitter's got to go.
Lulu has put her tantrum-throwing days behind her. That is, until her parents announce that they are going on vacation WITHOUT LULU. Not only that, but they are leaving her with the formidable Ms. Sonia Sofia Solinsky, who says hello by bellowing, The Eagle has landed, and smiles at you with the kind of smile that an alligator might give you before eating you for dinner.
The second her parents are out of the house, Lulu tries out several elaborate schemes to bring them straight back. But just when she seems to finally be making some headway, her babysitter reveals an astonishing secret one that has Lulu crossing her fingers that her parents will go on vacation all the time without her!"
Want more book ideas and reviews? – Yes, I'm quite brief, but a prolific reader!  Please visit me at Goodreads: http://www.goodreads.com/user/show/1941055-the-styling-librarian Also, please follow this blog through email updates – (do so to the right of this blog post), my Facebook page, comment, or meet up with me on Twitter. I appreciate all of the support, makes my day! Honored by all the wonderful followers.
FTC Required Disclosure: This site is an Amazon affiliate, and purchases made through Amazon links (including linked book covers) may result in my receiving a small commission (at no additional cost to you). Additionally this site is a Powells Books affiliate, and purchases made through the linked book covers may result in my receiving a small commission (at no additional cost to you).
© 2013 by Debbie Alvarez of The Styling Librarian. All rights reserved. You can also follow me @stylinlibrarian or at my Styling Librarian Page on Facebook.