Styling Librarian #IMWAYR It's Monday What Are You Reading?
Thanks to: TeachMentorTexts  and Unleashing Readers for the inspiration! Thanks to Jen and Kellee for the meme! Enjoying books week by week… I decided to spread out what I'm reading through the weeks which makes this not exactly what I read this week but what I've enjoyed recently…
Special book reviews lately: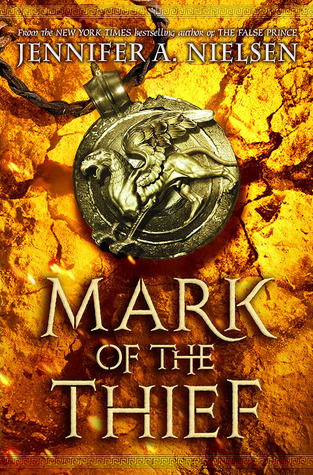 Mark of the Thief by Jennifer A. Nielsen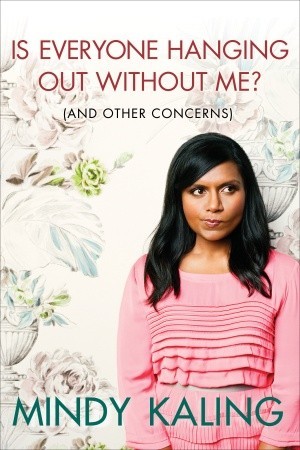 Is Everyone Hanging Out Without Me? (And Other Concerns) by Mindy Kaling – Adult – Audiobook – What a fantastic glimpse into the hilarous brain of Mindy Kaling. I love the format and especially appreciated listening to the audiobook. Enjoyed laughing aloud at times and nodding in agreement many other times. Goodreads Summary: "Mindy Kaling has lived many lives: the obedient child of immigrant professionals, a timid chubster afraid of her own bike, a Ben Affleck–impersonating Off-Broadway performer and playwright, and, finally, a comedy writer and actress prone to starting fights with her friends and coworkers with the sentence "Can I just say one last thing about this, and then I swear I'll shut up about it?"
Perhaps you want to know what Mindy thinks makes a great best friend (someone who will fill your prescription in the middle of the night), or what makes a great guy (one who is aware of all elderly people in any room at any time and acts accordingly), or what is the perfect amount of fame (so famous you can never get convicted of murder in a court of law), or how to maintain a trim figure (you will not find that information in these pages). If so, you've come to the right book, mostly!"
The Bubble Wrap Queen by Julia Cook, illustrated by Allison Valentine – This is an utterly ridiculous premise. Sorry. I get the point but the helicopter mom who bubble wraps a playground and street to protect her kiddo is overboard. Appreciate the safety lessons that were shared midway through the book. Goodreads Summary: "Pairing up bubble wrap with personal safety rules: Who would have thought? Injury prevention with children has taken a whole new twist! The Bubble Wrap Queen uses the BASICS (Be Aware and Safe in Common Situations) to creatively address playground safety, poison control, automobile safety, bicycle safety and more. Includes parent safety tips."
Cliques Just Don't Make Cents by Julia Cook, illustrated by Anita Dufalla – This book was a little too subtle with the concept of cliques. It really is an American book since there is a huge amount of focus on US change. The story is told from a penny's perspective. I was a little puzzled about many things but overall it was a cute story… Goodreads Summary: "Penny tries to hang with the Coin Clique, but she usually feels left out. The other coins, especially Quarter and Half Dollar are best friends, do everything together, and tell Penny she isn't worth much. Then one day Penny lands in a pocket with the beautiful, gold.
Sacagawea dollar coin. Sacagawea is different from the silver coins too, and she starts to teach Penny how special and valuable she really is. With her help, Penny learns to feel as shiny on the inside as she looks on the outside."
Cell Phoney by Julia Cook, illustrated by Anita DuFalla – good read aloud with quality lessons about how to use cell phones wisely. Cute dramatic sequence in the middle of the story. Good discussions to have with children before they get phones that can surf, text, etc… Some parents need books this blatant because otherwise they don't know how important it is to have this conversation. I've had many students borrow this book, tell me they loved it, and also a group studying about addiction to technology and found this book useful. Goodreads Summary: "After much anticipation, Joanie Maloney finally gets her very own cell phone! Knowing that owning a cell phone requires responsibility and sound judgment, Joanie's mom requires her to complete a Cell Phone Safety Course. "Mom, it's a phone… it's not a weapon!" Joanie exclaims. Along with Joanie, children will learn the six rules of cell phone usage which are designed not only to keep them safe, but also to keep them from being tempted to hurt others. By knowing the rules, children can become masters of their cell phones and avoid becoming a "Cell Phoney!""
Moomin and the Sea by Tove Jansson -graphic novel – interesting to read. Some inappropriate words sprinkled throughout. Such a funny, random book- moving to a lighthouse to get inspired to write a book about the sea… Goodreads Summary: "Moominpappa has committed to writing a Great Novel About the Sea, and so the whole family moves to a desolate island where Moominpappa becomes the lighthouse keeper. It soon becomes apparent that there are a few problems with the island: It's haunted, there's nowhere to enjoy a good cup of tea, and the rat family living in the transistor radio has strictly forbidden the Moomins from using the radio until the children have all grown up and moved out. Determined, the Moomins set about planting a rose garden, painting the beacon cheery colors, and finding other ways to make the lonely place their own. In the end, though, is a bleak lighthouse any place for a Moomin?"
The Dinner of Smells by Humaira Rashid, illustrated by Jamie Lenman – Folktales – Enjoyed this folktale mixed with a lesson about the golden rule. Plus this is set to different cultural perspectives as well. My son and I read this and then he brought it up twice since in reference to life lessons… looking forward to sharing this with classes. I especially plan to share this with my students who have a unit of inquiry on relationships and communication. Goodreads Summary: "When a poor man stands enjoying the smells from a restaurant, its greedy owner charges him for the privilege! Can Nasruddin, the wise man, save him from jail? This is a lively retelling of a Muslim folk tale featuring the famous character Nasruddin."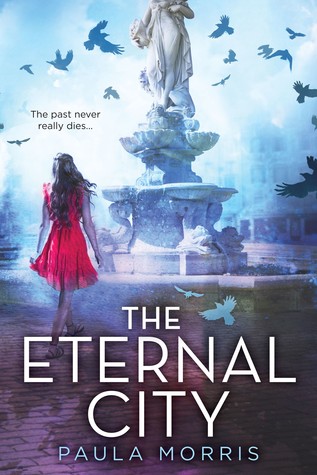 The Eternal City by Paula Morris, publication date – May 26th, 2015 – Fantasy – Review to be shared closer to the release date… Goodreads Summary: "From master of suspense Paula Morris comes a tale of gods and goddesses, thrilling romance, and mystery set in present-day Rome. Laura Martin is visiting Rome on a class trip, and she's entranced by the majestic Colosseum, the Trevi Fountain, the Pantheon. . . . Everything in this city seems magical. That is, until the magic seems to turn very dark. Suddenly, statues of Cupid and ancient works of art come to life before her eyes. Earthquakes rumble and a cloud of ash forms in the sky. A dark-eyed boy with wings on his heels appears and gives her a message. Laura soon realizes she is at the center of a brewing battle — a battle between the gods and goddesses, one that will shake modern-day Rome to its core. Only she and her group of friends can truly unravel the mystery behind what is happening. As tensions mount and secret identities are revealed, Laura must rely on her own inner strength to face up to what may be a fight for her life."
Want more book ideas and reviews? – Yes, I'm quite brief, but a prolific reader!  Please visit me at Goodreads: http://www.goodreads.com/user/show/1941055-the-styling-librarian Also, please follow this blog through email updates – (do so to the right of this blog post), my Facebook page, comment, or meet up with me on Twitter. I appreciate all of the support, makes my day! Honored by all the wonderful followers.
FTC Required Disclosure: This site is an Amazon affiliate, and purchases made through Amazon links (including linked book covers) may result in my receiving a small commission (at no additional cost to you). Additionally this site is a Powells Books affiliate, and purchases made through the linked book covers may result in my receiving a small commission (at no additional cost to you).
© 2013 by Debbie Alvarez of The Styling Librarian. All rights reserved. You can also follow me @stylinlibrarian or at my Styling Librarian Page on Facebook.