Styling Librarian #IMWAYR It's Monday What Are You Reading?
Thanks to: TeachMentorTexts  and Unleashing Readers for the inspiration! Thanks to Jen and Kellee for the meme! Enjoying books week by week… I decided to spread out what I'm reading recently over a few weeks… so this isn't everything but I've enjoyed them all!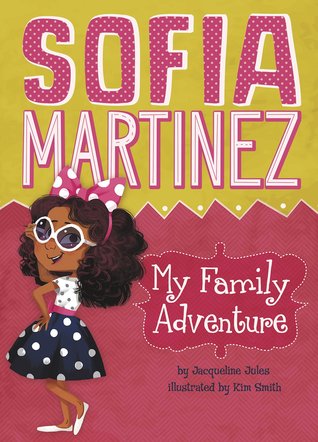 On Saturday I celebrated:
Sofia Martinez series – My Family Adventure by Jacqueline Jules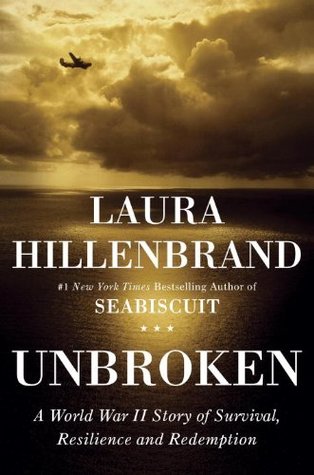 Unbroken by Laura Hillenbrand – Adult – nonfiction – well. I understand the rave reviews now. Brilliant book. I was lost shuddering my way through so many chapters. What an inspirational man and book. Never thought I'd want to read another war book but this one was beyond fascinating. What the human body and spirit can endure is pretty darn incredible. What an author can do with a huge amount of research and interviews is quite impressive as well. Looking forward to the movie adaptation.
Goodreads Summary: "On a May afternoon in 1943, an Army Air Forces bomber crashed into the Pacific Ocean and disappeared, leaving only a spray of debris and a slick of oil, gasoline, and blood. Then, on the ocean surface, a face appeared. It was that of a young lieutenant, the plane's bombardier, who was struggling to a life raft and pulling himself aboard. So began one of the most extraordinary odysseys of the Second World War.
The lieutenant's name was Louis Zamperini. In boyhood, he'd been a cunning and incorrigible delinquent, breaking into houses, brawling, and fleeing his home to ride the rails. As a teenager, he had channeled his defiance into running, discovering a prodigious talent that had carried him to the Berlin Olympics and within sight of the four-minute mile. But when war had come, the athlete had become an airman, embarking on a journey that led to his doomed flight, a tiny raft, and a drift into the unknown.
Ahead of Zamperini lay thousands of miles of open ocean, leaping sharks, a foundering raft, thirst and starvation, enemy aircraft, and, beyond, a trial even greater. Driven to the limits of endurance, Zamperini would answer desperation with ingenuity; suffering with hope, resolve, and humor; brutality with rebellion. His fate, whether triumph or tragedy, would be suspended on the fraying wire of his will.
In her long-awaited new book, Laura Hillenbrand writes with the same rich and vivid narrative voice she displayed in Seabiscuit. Telling an unforgettable story of a man's journey into extremity, Unbroken is a testament to the resilience of the human mind, body, and spirit."
Moonpenny Island by Tricia Springstubb – Realistic Fiction, 4th grade and up – release date Feb. 2015, loved this story about a small island community, family changes, and friendship challenges. Quite a touching novel. Will share more closer to the release date!
Goodreads Summary: "Moonpenny is a tiny island in a great lake. When the summer people leave and the ferries stop running, just the tried-and-true islanders are left behind. Flor and her best, her perfect friend, Sylvie, are the only eleven-year-olds for miles and miles—and Flor couldn't be happier.
But come the end of summer, unthinkable things begin to happen. Sylvie is suddenly, mysteriously whisked away to school on the mainland. Flor's mother leaves to take care of Flor's sick grandmother and doesn't come back. Her big sister has a secret, and Flor fears it's a dangerous one.
Meanwhile, a geologist and his peculiar daughter arrive to excavate prehistoric trilobites, one of the first creatures to develop sight. Soon Flor is helping them. As her own ability to see her life on this little lump of limestone evolves, she faces truths about those she loves—and about herself—she never imagined. "
My Secret Guide to Paris by Lisa Schroeder– realistic fiction – 3rd grade and up! – release March 2015 – Will share more closer to the release date. So happy to enjoy this novel.
Goodreads Summary: "Nora has always wanted to see Paris, thanks to her Grandma Sylvia's stories. But when Sylvia suddenly passes away just months before their planned trip, Nora thinks she's lost everything.
Nora still dreams of Paris–and when she finds her own name on a set of clues to a Parisian scavenger hunt packed away in her grandmother's room, along with plane tickets, Nora knows that Sylvia still wants her to go, too.
At last, Nora sets off on the adventure–and mystery–of a lifetime. What did Grandma Sylvia want her to find in Paris? Why do all the clues insist that Nora's mother be with her? And could the key to healing and forgiveness be found at the top of the Eiffel Tower?"
Reading in the Wild – The Book Whisperer's Keys to Cultivating Lifelong Reading Habits by Donalyn Miller with Susan Kelley – professional reading – adult – took my time reading and taking notes, writing down inspiration ideas and hopes for future teaching experiences. Love that there is straight forward five wild reading habits you can discuss with staff and students and work towards students being wild readers in, out, and after the classroom. Fantastic inspiring professional material. Goodreads Summary: "Teaching students to become lifelong readers A companion to the bestselling The Book Whisperer, Reading in the Wild explores whether or not we are truly instilling lifelong reading habits in our students and provides practical strategies for teaching "wild" reading. Based on survey responses from over 900 adult readers and classroom feedback, Reading in the Wild offers solid advice and strategies on how to develop, encourage and assess key lifelong reading habits, including dedicating time for reading, planning for future reading, and defining oneself as a reader.Includes advice for supporting the love of reading by explicitly teaching lifelong reading habits. Contains accessible strategies, ideas, tips, lesson plans and management tools along with lists of recommended books co-published with Editorial Projects in Education, publisher of "Education Week" and "Teacher Magazine""
Want more book ideas and reviews? – Yes, I'm quite brief, but a prolific reader!  Please visit me at Goodreads: http://www.goodreads.com/user/show/1941055-the-styling-librarian Also, please follow this blog through email updates – (do so to the right of this blog post), my Facebook page, comment, or meet up with me on Twitter. I appreciate all of the support, makes my day! Honored by all the wonderful followers.
FTC Required Disclosure: This site is an Amazon affiliate, and purchases made through Amazon links (including linked book covers) may result in my receiving a small commission (at no additional cost to you). Additionally this site is a Powells Books affiliate, and purchases made through the linked book covers may result in my receiving a small commission (at no additional cost to you).
© 2013 by Debbie Alvarez of The Styling Librarian. All rights reserved. You can also follow me @stylinlibrarian or at my Styling Librarian Page on Facebook.