Styling Librarian #IMWAYR It's Monday What Are You Reading?
Thanks to: TeachMentorTexts  and Unleashing Readers for the inspiration! Thanks to Jen and Kellee for the meme! Enjoying books week by week… I decided to spread out what I'm reading recently over a few weeks… so this isn't everything but I've enjoyed them all!
I celebrated a brilliant wonderful new book:
The Way to Stay in Destiny by Augusta Scattergood –
Released Jan. 6th, 2015
Novel I was lost in: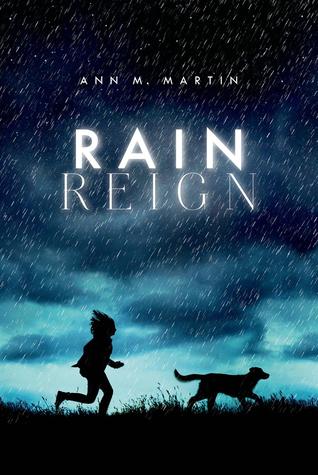 Rain Reign by Ann M. Martin – Realistic Fiction – This book brings up so many discussion opportunities for book club discussion groups or for family, etc. As I read this book I found myself distracted by all the homonyms that popped up while the story was being told… constantly. This was pretty brilliant of Ann M. Martin since you really could tell how distracted and fixated Rose is at her situation. What a tough situation these characters are in… an uncle who has risen up to address Rose's needs… a father who drinks alcohol and doubts his abilities as he battles his anger… a school trying their best to accommodate a student's needs… Rose who is learning how to be a friend… Rose who believes wholeheartedly in following the rules even if doing so breaks her heart… Brilliant book but honestly, the review over at Sal's Fiction Addiction actually does this book better justice: http://salsfictionaddiction.blogspot.hk/2014/11/rain-reign-by-ann-m-martin-feiwel-and.html#comment-form
Goodreads Summary: "Rose Howard has OCD, Asperger's syndrome, and an obsession with homonyms (even her name is a homonym). She gave her dog Rain a name with two homonyms (Reign, Rein), which, according to Rose's rules of homonyms, is very special. Rain was a lost dog Rose's father brought home. Rose and Rain are practically inseparable. And they are often home alone, as Rose's father spends most evenings at a bar, and doesn't have much patience for his special-needs daughter.
Just as a storm hits town, Rain goes missing. Rose's father shouldn't have let Rain out. Now Rose has to find her dog, even if it means leaving her routines and safe places to search. Rose will find Rain, but so will Rain's original owners.
Hearts will break and spirits will soar for this powerful story, brilliantly told from Rose's point of view."
http://mackidsbooks.com/wp-content/uploads/2014/10/RainReign1.m4v?_=1
Horse Raid – The Making of a Warrior by Paul Goble, Foreward by Joseph Bruchac – rereleased in 2014 – I really think the illustrations in this novel are gorgeous. The story of a boy learning to be a warrior is fascinating. How will students interpret horse raids? Fights that intermingle modern and traditional weapons? This book isn't quite a read aloud. I wish it was since it would be a good cultural discussion, brilliant introduction to Great Plains Indians with pictures that bring you into their society and traditions… Then there is the foreward and introduction that intimidated me, a few times over the past few months, just be prepared for fascinating information with many words. I enjoyed the book, I will be curious to see how my students take to it. Goodreads Summary: "For the tribes of the American plains in the Buffalo Days of the pre-reservation life, horse raiding was a chance for men to show their courage and bravery in battle. No man can help another to be brave, says grandfather to fourteen-year-old Lone Bull, but through brave deeds you may become a leader one day. Lone Bull wanted to be a warrior and he knew he could be victorious in a horse raid if only given the chance! But when Lone Bull s father refuses to let his son and his best friend join the raid, what do the young boys do? They set off to follow the group with the help of grandfather! Will it all end in disaster? Master storyteller, Paul Goble, brings to life this exciting and timeless coming-of-age story of Lone Bull, a young Lakota boy eager to join the warriors on a horse raid against the Crow. This newly revised edition features digitally enhanced artwork, completely revised text, a brand new layout, and a fascinating foreword from world famous storyteller, Joseph Bruchac.""
Special advanced readers copy I'll share my official review of later…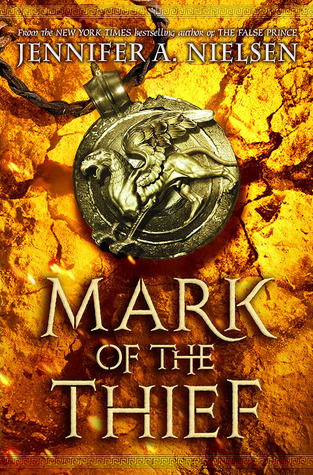 Mark of the Thief by Jennifer A. Nielsen – Release Date March 2015 – Will share thoughts closer to the release date! Goodreads Summary: "When Nic, a slave in the mines outside of Rome, is forced to enter a sealed cavern containing the lost treasures of Julius Caesar, he finds much more than gold and gemstones: He discovers an ancient bulla, an amulet that belonged to the great Caesar and is filled with a magic once reserved for the Gods — magic some Romans would kill for.
Now, with the deadly power of the bulla pulsing through his veins, Nic is determined to become free. But instead, he finds himself at the center of a ruthless conspiracy to overthrow the emperor and spark the Praetor War, a battle to destroy Rome from within. Traitors and spies lurk at every turn, each more desperate than the next to use Nic's newfound powers for their own dark purposes.
In a quest to stop the rebellion, save Rome, and secure his own freedom, Nic must harness the magic within himself and defeat the empire's most powerful and savage leaders."
Want more book ideas and reviews? – Yes, I'm quite brief, but a prolific reader!  Please visit me at Goodreads: http://www.goodreads.com/user/show/1941055-the-styling-librarian Also, please follow this blog through email updates – (do so to the right of this blog post), my Facebook page, comment, or meet up with me on Twitter. I appreciate all of the support, makes my day! Honored by all the wonderful followers.
FTC Required Disclosure: This site is an Amazon affiliate, and purchases made through Amazon links (including linked book covers) may result in my receiving a small commission (at no additional cost to you). Additionally this site is a Powells Books affiliate, and purchases made through the linked book covers may result in my receiving a small commission (at no additional cost to you).
© 2013 by Debbie Alvarez of The Styling Librarian. All rights reserved. You can also follow me @stylinlibrarian or at my Styling Librarian Page on Facebook.