Styling Librarian #IMWAYR It's Monday What Are You Reading?
Thanks to: TeachMentorTexts  and Unleashing Readers for the inspiration! Thanks to Jen and Kellee for the meme! Enjoying books week by week… I decided to spread out what I'm reading recently over a few weeks… so this isn't everything but I've enjoyed them all!
This past week I celebrated the illustrator Salina Yoon and interviewed her:

I also shared this book:
Leave Me Alone – A tale of what happens when you stand up to a bully by Kes Gray and Lee Wildish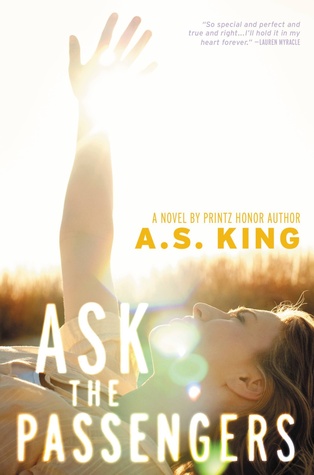 Ask the Passengers by A.S. King – High school- Realistic Fiction – I was absolutely enthralled, fascinated by this audiobook. Quite different set up at the beginning of this book. Appreciated the conflicts in the family and the situations at school as well. I appreciated how a close-minded community reacted to students who possibly were gay or lesbian and then worked on developing tolerance. It was heartbreaking to see how a girl doesn't appreciate being put into a box. I would love to have all 11th/12th graders read this book as it really provides a good learning opportunity in addition to classroom discussion topics as well. Goodreads Summary: "Astrid Jones desperately wants to confide in someone, but her mother's pushiness and her father's lack of interest tell her they're the last people she can trust. Instead, Astrid spends hours lying on the backyard picnic table watching airplanes fly overhead. She doesn't know the passengers inside, but they're the only people who won't judge her when she asks them her most personal questions–like what it means that she's falling in love with a girl.
As her secret relationship becomes more intense and her friends demand answers, Astrid has nowhere left to turn. She can't share the truth with anyone except the people at thirty thousand feet, and they don't even know she's there. But little does Astrid know just how much even the tiniest connection will affect these strangers' lives–and her own–for the better."

Sea Turtle Scientist by Stephen R. Swinburne – I love that although there is a wonderful scientist, Dr. Kimberly Stewart stationed on St. Kitts, featured in this book, there is an international coalition that connects Kimberly's project to more than forty countries. That's inspiring. As you read this book you learn about the history of the sea turtle, the importance of the sea turtle to our ecosystem worldwide, and the hope that action and research has on the future of sea turtles. Fascinating book. Goodreads Summary: "Dr. Kimberly Stewart, also known as the Turtle Lady of St. Kitts, is already waiting at midnight when an 800-pound leatherback sea turtle crawls out of the Caribbean surf and onto the sandy beach. The mother turtle has a vital job to do: dig a nest in which she will lay eggs that will hatch into part of the next generation of leatherbacks. With only one in a thousand of the eggs for this critically endangered species resulting in an adult sea turtle, the odds are stacked against her and her offspring. Join the renowned author and photographer Steve Swinburne on a journey through history to learn how sea turtles came to be endangered, and what scientists like Kimberly are doing to save them."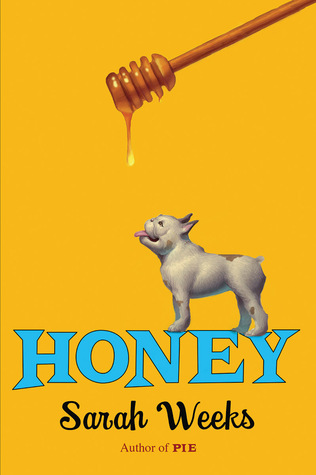 Honey by Sarah Weeks– Release date- Jan. 27th, 2015- Realistic Fiction, 3rd grade and up – Loved this book. Will share thoughts on the release date! Goodreads Summary: "For a girl like Melody and a dog like Mo, life can be both sticky and sweet.
Melody has lived in Royal, Indiana, for as long as she can remember. It's been just her and her father, and she's been okay with that. But then she overhears him calling someone Honey — and suddenly it feels like everyone in Royal has a secret. It's up to Melody and her best friend, Nick, to piece together the clues and discover why Honey is being hidden.
Meanwhile, a dog named Mo is new to Royal. He doesn't remember much from when he was a puppy . . . but he keeps having dreams of a girl he is bound to meet someday. This girl, he's sure, will change everything."
Want more book ideas and reviews? – Yes, I'm quite brief, but a prolific reader!  Please visit me at Goodreads: http://www.goodreads.com/user/show/1941055-the-styling-librarian Also, please follow this blog through email updates – (do so to the right of this blog post), my Facebook page, comment, or meet up with me on Twitter. I appreciate all of the support, makes my day! Honored by all the wonderful followers.
FTC Required Disclosure: This site is an Amazon affiliate, and purchases made through Amazon links (including linked book covers) may result in my receiving a small commission (at no additional cost to you). Additionally this site is a Powells Books affiliate, and purchases made through the linked book covers may result in my receiving a small commission (at no additional cost to you).
© 2013 by Debbie Alvarez of The Styling Librarian. All rights reserved. You can also follow me @stylinlibrarian or at my Styling Librarian Page on Facebook.