Styling Librarian #IMWAYR It's Monday What Are You Reading?
Thanks to: TeachMentorTexts  and Unleashing Readers for the inspiration! Thanks to Jen and Kellee for the meme! I was stuck for a little while at a hospital recently and now am on bedrest, doing ok for the time being. So I had a little time to… read! I listened to a few audiobooks while I took walks to redevelop my stamina. I read a number of novels and was thoroughly enamoured with them. Here's some I enjoyed. *I also was in the mood to enjoy book trailers… many below the books. Warning, this is one packed post!
I've promoted a few new book treasures and have some giveaways going- here they are:


– My Year of Epic Rock by Andrea Pyros –
click to get to the free book giveaway!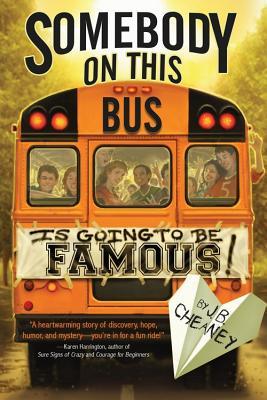 Really enjoyed Interviewing J.B. Cheaney and finding out her perspective on writing a book with multiple voices, great mystery book!
Here's one powerful book, and
YOU could win a copy if you enter by Wednesday, Oct. 1st!
I read:
Shine by Candy Gourlay – Realistic Fiction, 5th grade and up – I was absolutely captured by this novel. I couldn't stop reading it! Candy Gourlay has a way with words. I would connect students who love Margaret Peterson Haddix's book Among the Hidden. The idea of a girl who lives in a community filled with superstition and fear reverberated throughout the story. The idea of having almost all of your friendships through an online world was so beautifully shared in the book. I found this book haunting, fascinating, and powerful, highly recommended.
Goodreads Summary: "This is not a ghost story even though there are plenty of ghosts in it. And it's not a horror story though some people might be horrified. It's not a monster story either, even though there is a monster in it and that monster happens to be me.
Forced to hide herself away from the superstitious island community of Mirasol, thirteen-year-old Rosa seeks solace online. There she meets Ansel95, and as the friendship moves from virtual to real, Rosa discovers that she's not the only one with something to hide..
From the author of the critically-acclaimed Tall Story, comes a haunting, intense and moving novel which weaves myths and ghosts into a modern setting. As Rosa's social life blossoms, how will she seize the freedom to be who she really is?"
Quotes I pulled:
"And they all held their hands up at the sun as if the heat was something you could trap and keep for ever."
"I cannot speak. All I can manage is an animal 'ungh ungh ungh.' Not attractive. Probably quite monster-like as a matter of fact."
"I've communicated in sign language since I was born, my hands fluttering like birds and shaping words in the air, but when I'm not thinking the noises still escape from my throat."
"Banawa gasped back at me. The setting sun cast long shadows across the mountain, remoulding one ridge into a nose and turning the broad overhang into a forehead. Deep indentations became eyes and the white streams flowing down shone like tears on the mountain's green cheeks."
"Sleep wouldn't come and wouldn't come and wouldn't come."

Arcady's Goal by Eugene Yelchin – 4th grade – Historical Fiction – At the heart of this story once you look past the terrible life experienced is the hope of finding love and family. Reading about how Arcady was adopted but misunderstood why he was selected was beautiful. I loved the soccer/football throughout and this book helped me understand how some of my students are quite obsessed with it. I know they will thoroughly enjoy this book with the sports and life struggling experiences throughout. I've personally read a few too many books about people who are suppressed, unjustly crucified, tortured, murdered, and more recently. But I do highly recommend this book. My readers who loved Breaking Stalin's Nose will especially appreciate returning to Eugene Yelchin's writing.
Quote I thought I'd share: "With the very formation of the Soviet Union, millions of innocent people were arrested, exiled, or executed as enemies of the people. Anxious about potential opposition, the Communist Party that ruled the Soviet Union destroyed anyone who might disagree…"
Goodreads Summary: "From Newbery Honor–winning author Eugene Yelchin comes another glimpse into Soviet Russia. For twelve-year-old Arcady, soccer is more than just a game. Sent to live in a children's home after his parents are declared enemies of the state, it is a means of survival, securing extra rations, respect, and protection. Ultimately, it proves to be his chance to leave. But in Soviet Russia, second chances are few and far between. Will Arcady seize his opportunity and achieve his goal? Or will he miss his shot?"
Shelter Pet Squad #1 Jelly Bean by Cynthia Lord – Realistic Fiction, 3rd grade and up -This is one of those perfect chapter books packed with worthwhile, interesting back matter at the end including a personal story from Cynthia Lord. I love how a little girl ends up convincing all the other children volunteering at the pet shelter to help her publicize to adopt a guinea pig. Since I recently enjoyed a guinea pig for a weekend from my husband's school, I just loved all the extra bits. It was lovely to read this whole book. Thrilled that this will be a series! Goodreads Summary: "Suzannah's always wanted a pet of her own, but she lives in an apartment where there are absolutely no pets allowed. What she CAN do is volunteer at a local pet shelter. There, although she's the youngest, Suzannah quickly finds herself making friends with the kids and bonding with the animals. She makes toys and treats for the animals. She feeds the cats and plays with the puppies!
Then a girl just her age brings a guinea pig named Jelly Bean to the shelter. Suzannah promises that she'll find the little creature the perfect home. But what if no one wants an abandoned guinea pig?"
The Rosie Project by Graeme Simsion, narrated by Dan O'Grady – Adult – read this one with my ears- my not-so-guilty pleasure selection – Really appreciated the voice in this story, the romance, the complications, the food, and quite a bit more. Entertained all the way through and know I'm going to listen to this story again soon. Loved how there was dance and learning about social communication as well… recommended! Goodreads Summary: "Don Tillman, professor of genetics, has never been on a second date. He is a man who can count all his friends on the fingers of one hand, whose lifelong difficulty with social rituals has convinced him that he is simply not wired for romance. So when an acquaintance informs him that he would make a "wonderful" husband, his first reaction is shock. Yet he must concede to the statistical probability that there is someone for everyone, and he embarks upon The Wife Project. In the orderly, evidence-based manner with which he approaches all things, Don sets out to find the perfect partner. She will be punctual and logical—most definitely not a barmaid, a smoker, a drinker, or a late-arriver.
Yet Rosie Jarman is all these things. She is also beguiling, fiery, intelligent—and on a quest of her own. She is looking for her biological father, a search that a certain DNA expert might be able to help her with. Don's Wife Project takes a back burner to the Father Project and an unlikely relationship blooms, forcing the scientifically minded geneticist to confront the spontaneous whirlwind that is Rosie—and the realization that love is not always what looks good on paper.
The Rosie Project is a moving and hilarious novel for anyone who has ever tenaciously gone after life or love in the face of overwhelming challenges."
Here's an absolutely perfect book trailer for this book (I'm really impressed):

I'd Tell You I Love You, But Then I'd Have to Kill You by Ally Carter – YA – audiobook – Great spy mystery, amusing all the way through. I enjoyed listening to this book while needing to pass a little time, recommended for those who enjoy mysteries, romance and a little more too! I didn't quite connect with the main character at first so I think it might be another audiobook that I listen to again sometime. Goodreads Summary: "Cammie Morgan is a student at the Gallagher Academy for Exceptional Young Women, a fairly typical all-girls school-that is, if every school taught advanced martial arts in PE and the latest in chemical warfare in science, and students received extra credit for breaking CIA codes in computer class. The Gallagher Academy might claim to be a school for geniuses but it's really a school for spies. Even though Cammie is fluent in fourteen languages and capable of killing a man in seven different ways, she has no idea what to do when she meets an ordinary boy who thinks she's an ordinary girl. Sure, she can tap his phone, hack into his computer, or track him through town with the skill of a real "pavement artist"-but can she maneuver a relationship with someone who can never know the truth about her?"

The Boat Race by Anjali Mittal – 4th grade and up – Adventure, Mystery, Fantasy- what an interesting story creation this was. My son and I have now read three of Anjali Mittal's books (she visited my school in the Spring last year) and we quite enjoyed this novel. It was a little frustrating to have interruptions in our reading for this book because we were caught up in the adventure, the magic, the elements of caring mixed into the book, and also the mix of fact and fiction that came with the animal stories. I personally enjoyed how the characters were able to communicate with animals with the help of a magical flute and how a magical community needed the characters to find a way to locate and then help something in need. The loving kindness was naturally blended in. Sometimes I felt that this book was a little long but overall, each bit of the story connected to another bit to culminate in a worthwhile read…
Rafa was my Robot by Alexandra Dellevoet, illustrated by Ken Turner – picture book – grief and loss are the topics that resonated when I shared this book with my son. He was upset at the end and immediately asked for a different book. Beautiful text and illustrations and at the end there's an opening for discussion about loss. Goodreads Summary: "Rafa the robot goes everywhere with Jacob — to swim lessons, to school, and even on trips to far-off places. One day, Rafa doesn't feel well, so Jacob takes him to the doctor. When the doctor explains that Rafa's special robot battery needs replacing, Jacob travels the world to find the right one. Sadly, he comes back empty-handed, and one day soon after, as Jacob holds Rafa's hand, his robot friend dies. Jacob is heartbroken, but he creates a memorial that helps him honor Rafa so that he is always close by."
The Legend of the Northern Lights and the Mystery Stone by Dakota Waters – Interesting read aloud book that I read aloud after reading through once. Hmm. I didn't think it was the strongest story. I love reading about the Northern Lights but wished for more… depth. My son said that he didn't enjoy the story until partway through, which actually is how I felt as well. Sorry, usually I don't share negative thoughts… Goodreads Summary: "The Legend of the Northern Lights and the Mystery Stone by Dakota Waters. According to an Arctic Legend, the Northern Lights, also known as the Aurora Borealis, are linked to a mystery stone known as labradorite. The story comes from the Inuit people who inhabit the Arctic regions of Canada, Greenland, and the United States. Their languages are in the Eskimo-Aleut family. In 1982 the Canadians recognized the Inuit as a distinctive group of aboriginal Canadians. This is a fictional version of the adventures of Kaskae, a young warrior, and his search for the 'frozen fire' in the night sky. Kaskae's name stands for chief in the Inuit language.
Atka, a star whose name signifies a guardian spirit in the Inuit language, leads Kaskae on a magical journey. Throughout the story, Kaskae is accompanied by Tikaani, his faithful dog. Tikaani's name represents a wolf or friendship.
The New Dakota Waters Adventure Series explores legends and myths from around the world.Childrens' stories are presented in a fun, holistic format along with the Common Core Standards to help your child learn.
Get ready to follow Kaskae and his friends on a fantastic, mystical adventure."
I am Malala: The Girl Who Stood Up for Education and Was Shot by the Taliban by Malala Yousafzai – Mature 5/6th graders, Memoir – I really had a hard time reading this book. Sometimes I found it challenging because I had to learn about a culture and perspective that was quite different from my own, other times I found that I was knee deep in history of a land and the politics when I really wanted to move on with hte story itself. At times I did feel like I was being lectured to, but oh, what a lecture. Other times I really enjoyed the book and found the power in words. A few students came and told me that I needed to read this book. I understand why. Goodreads Summary: "I come from a country that was created at midnight. When I almost died it was just after midday.
When the Taliban took control of the Swat Valley in Pakistan, one girl spoke out. Malala Yousafzai refused to be silenced and fought for her right to an education.
On Tuesday, October 9, 2012, when she was fifteen, she almost paid the ultimate price. She was shot in the head at point-blank range while riding the bus home from school, and few expected her to survive.
Instead, Malala's miraculous recovery has taken her on an extraordinary journey from a remote valley in northern Pakistan to the halls of the United Nations in New York. At sixteen, she has become a global symbol of peaceful protest and the youngest nominee ever for the Nobel Peace Prize.
I Am Malala is the remarkable tale of a family uprooted by global terrorism, of the fight for girls' education, of a father who, himself a school owner, championed and encouraged his daughter to write and attend school, and of brave parents who have a fierce love for their daughter in a society that prizes sons."
Favorite Quotes:
"… girl in a land where rifles are fired in celebration of a son where daughters are hidden away behind a curtain, their role in life simply to prepare food and give birth to children."
"But I said, "Education is education. We should learn everything and then choose which path to follow."
"Our people have become misguided. They think their greatest concern is defending Islam and are being led astray by those like the Taliban who deliberately misinterpret the Quaran. We should focus on practical issues. We have so many people in our country who are illiterate. And many women have no education at all. We live in a place where schools are blown up. We have no reliable electricity supply. Not a single day passes without the killing of at least one Pakistani."
"You were the one who said if we believe in something greater than our lives, then our voices will only multiply even if we are dead."
Came across an image today that struck me as a perfect visual of how women can vanish into darkness with some fundamentalist pressures. Here's the link: http://globalvoicesonline.org/2012/09/09/france-yemen-vanishing-women/

Want more book ideas and reviews? – Yes, I'm quite brief, but a prolific reader!  Please visit me at Goodreads: http://www.goodreads.com/user/show/1941055-the-styling-librarian Also, please follow this blog through email updates – (do so to the right of this blog post), my Facebook page, comment, or meet up with me on Twitter. I appreciate all of the support, makes my day! Honored by all the wonderful followers.
FTC Required Disclosure: This site is an Amazon affiliate, and purchases made through Amazon links (including linked book covers) may result in my receiving a small commission (at no additional cost to you). Additionally this site is a Powells Books affiliate, and purchases made through the linked book covers may result in my receiving a small commission (at no additional cost to you).
© 2013 by Debbie Alvarez of The Styling Librarian. All rights reserved. You can also follow me @stylinlibrarian or at my Styling Librarian Page on Facebook.