Styling Librarian #IMWAYR It's Monday What Are You Reading?
Thanks to: TeachMentorTexts  and Unleashing Readers for the inspiration! Thanks to Jen and Kellee for the meme! Finished a few books, woot! Really enjoying my read aloud time with my son. We're working our way through Sage Blackwood's Jinx's Magic… so far he's told me that although he's enjoying it, he loved the first book much better. I'm pleased to be returning to Jinx's world. At the halfway point!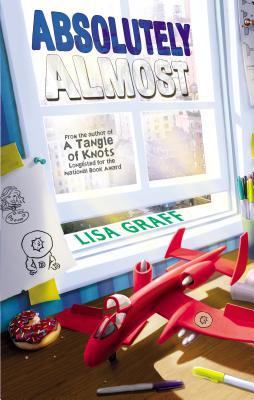 This past Saturday, my book review feature celebrated Lisa Graff's new book Absolutely Almost, highly recommended, see review for more information!
MYSTERY FUN:
Mystery of the Art Teacher by Anjali Mittal – Mystery – 3rd grade and up, I was happy to read the second book by Anjali Mittal and return to her world at a Catholic boarding school run by nuns and others. I already enjoyed reading about the friendships and characters from the first book and loved the mystery that was developed through this story about a Princess who could be in grave danger and the close friends who help solve all the mysteries, create artistic secret messages, and even perform fantastic rescues… Just terrific. My son was rolling around when big reveals occurred in the book and told me his favorite parts of the story immediately… I can't share them as they might ruin the story for readers, but do know, this was a fun read and I enjoyed it as a read aloud since there were shorter chapters and I could get thru them in 15 minutes… Goodreads Summary: "Tammy, Marina, Betty, Anya, Jenny, Rita and Madhvi arrive at the convent to start a new term after the holidays. Their friendship is as strong as ever. All is well until they get introduced to their art teacher. 'She looks so… so… crooked, ' says Anya. Certain peculiarities at the school puzzle them. There is a nun who does not speak, guards that are armed and ghosts, more sinister than ever. They soon discover that there is a princess amongst them and she is in danger. With their every move being monitored, they must find a way to warn her. It takes intelligence, creative skills and complete discretion from the group to solve the mystery. A story about teamwork and courage."

Enjoyed:
The Children of the King by Sonya Hartnett– 5th grade and up – Just loved this book… somehow I really didn't get the twist at first… I like when a book surprises me though. Great story, interesting development and loved how an uncle can have storytelling mixed throughout. It left me wondering a little to be honest, which is ok… there were some things just not wrapped up… This book brought me back to listening to the YA book Revolution by Jennifer Donnelly and I was thrilled to be transported back to that book.  There's some interesting layers that all develop beautifully. The narrator sometimes does coach the reader at times a bit too much for my liking but even those bits were memorable and helped move the story along. Can tell why it won Australia's CBC Young Readers Book of the Year for 2013! Goodreads Summary: "Internationally acclaimed author Sonya Hartnett tells a hauntingly beautiful story set during World War II. Cecily and Jeremy have been sent to live with their uncle Peregrine in the English countryside, safe from the war, along with a young refugee named May. But when Cecily and May find two mysterious boys hiding in the ruins of a nearby castle, an extraordinary adventure begins."


Sticky Beak by Morris Gleitzman and Gift of the Gab by Morris Gleitzman
3rd grade and up – Realistic Fiction, Australia – I wouldn't stop reading when I started Sticky Beak… had to continue immediately and finish reading Gift of the Gab. Special books to enjoy, glad I made time to read the trilogy or as the publishers called The Blabber Mouth Collection. Loved going back to the world of loud country music, crazy birds, funny situations with tempers flaring, and especially families growing and various situations from murder to pesticide overuse. Just one packed set of books with a main character who is mute but bursting with conversations. Brilliant beginning to end… Goodreads Summaries: For Sticky Beak by Morris Gleitzman: "When Rowena, who is mute, rescues a pet cockatoo from the class bully, she begins to make sense of her feelings about the new baby her father and stepmother are expecting." For Gift of the Gab by Morris Gleitzman: "Rowena Batts has never been able to speak and now there's a suggestion that this is due to her mother's exposure to harmful chemicals whilst pregnant. Rowena and her dad go to France where she discovers that her mum died in a road accident."
Once Upon a Marigold by Jean Ferris – Fantasy, 4th grade and up *Warning, love story contents… So. I admit it. I judged a book by its cover for YEARS. I assumed that this was some realistic fiction book with love and comedy and then I opened this treasure. I honestly LOVE when I'm WRONG! This book is from the point of view of Christian who runs away from his parents and is adopted by a troll. He really doesn't know about his past, he is a creative inventor, and lives an interesting life. He does fall in love with a princess who lives across on another mountain. He watches her for a long time through a telescope. Brilliant adventures and magical fairy elements and nefarious royal plots follow. Highly recommended, couldn't stop reading it. So glad it is part of Hong Kong Battle of the Books 2015, I try to read all 20 books on the list each time. And what I did when I got to school today? GRABBED THE SEQUEL. Can't wait to steal time to read this one! Wow. Goodreads Summary: "Christian is gaga for Princess Marigold. But he's just a commoner, and no match for royalty. Heck, he lives in a cave with a troll! And now he's discovered another reason to put his love-soggy heart on ice: Queen Olympia is scheming to take over the kingdom–and she'll bump off her own daughter to do it. Can Christian foil her diabolical plans?"

Picture Book Brilliance:
The Pigeon Needs a Bath! by Mo Willems – So so happy to have another pigeon book for the library collection! I loved the consistency and also the humorous changes that Mo made in the design and humor within the book, woo hoo! Might sneak this in as a read aloud with a few classes if they come after borrowing ends! Goodreads Summary: "The Pigeon really needs a bath! Except, the Pigeon's not so sure about that. Besides, he took a bath last month! Maybe. It's going to take some serious convincing to try and get the Pigeon to take the plunge."

Early Chapter Book Fun:

Ricky Ricotta's Mighty Robot; Ricky Ricotta's Mighty Robot vs. The Mutant Mosquitoes from Mercury; Ricky Ricotta's Mighty Robot vs. The Voodoo Vultures from Venus by Dav Pilkey, illustrated by Dan Santat – I've read these before. I love opportunities to reread! BUT I LOVE the new illustrations that Dan Santat created for the books! My son was lost in these books and is dying for the other five books in the series… will be something we pick up when we are in the US in July! (I could only get the first three in a special book order so far.)
Kiddo's review:

Finished Listening to and was in awe:

We Were Liars by E. Lockhart – YA – Genre, you see – I MUST MUST MUST listen to this audiobook again, SOON. Wow. I was frozen in place listening to the book, especially the last hour listening. I almost didn't notice a bus pulling up because I was so thrown by the truths. I haven't read many books like this nor do I want to compare this book to others… don't want to give away plot elements that others will certainly enjoy. I expect this book to WIN AWARDS… Goodreads Summary: "A beautiful and distinguished family.
A private island.
A brilliant, damaged girl; a passionate, political boy.
A group of four friends—the Liars—whose friendship turns destructive.
A revolution. An accident. A secret.
Lies upon lies.
True love.
The truth."
Want more book ideas and reviews? – Yes, I'm quite brief, but a prolific reader!  Please visit me at Goodreads: http://www.goodreads.com/user/show/1941055-the-styling-librarian Also, please follow this blog through email updates – (do so to the right of this blog post), my Facebook page, comment, or meet up with me on Twitter. I appreciate all of the support, makes my day! Honored by all the wonderful followers.
FTC Required Disclosure: This site is an Amazon affiliate, and purchases made through Amazon links (including linked book covers) may result in my receiving a small commission (at no additional cost to you). Additionally this site is a Powells Books affiliate, and purchases made through the linked book covers may result in my receiving a small commission (at no additional cost to you).
© 2013 by Debbie Alvarez of The Styling Librarian. All rights reserved. You can also follow me @stylinlibrarian or at my Styling Librarian Page on Facebook.